Store
Picture Yourself In One Of These Fine Items!
Jerseys & Windbreakers are only available to current members of the Chicago Cycling Club but joining is easy (click here to Learn more). If you are not sure that your membership is current send email to info@ChicagoCyclingClub.org
To order, email merchandise@ChicagoCyclingclub.org. Shipping charges will be calculated for First Class mail when you place your order (you may arrange for overnight delivery or pickup, please specify in your order). When you place your order, we will send you a PayPal invoice or if you're paying by check, a confirmation email with your total. If you're paying by check, send your check (payable to Chicago Cycling Club) with a copy of the confirmation email to:
Merchandise Order
Chicago Cycling Club, P.O. Box 1178
Chicago Illinois, 60690
Your order will be shipped when payment is confirmed.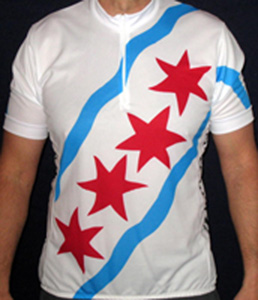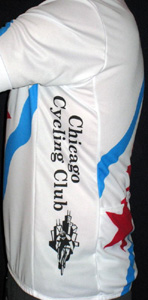 Short sleeve Jersey. $55.00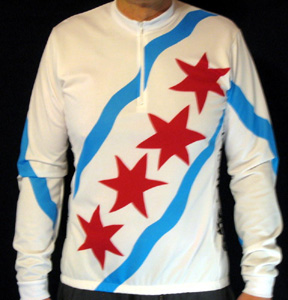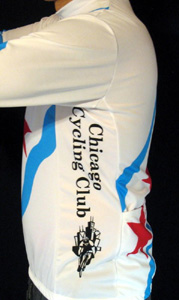 Long sleeve Jersey. $60.00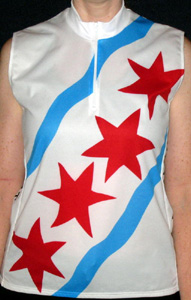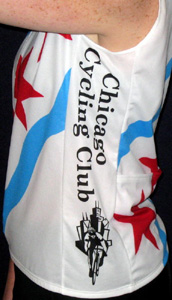 Sleeveless Jersey. $50.00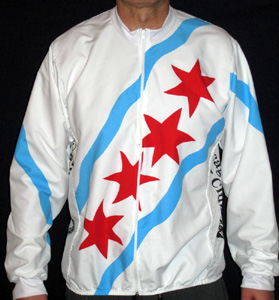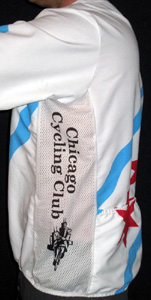 Windbreaker. $60.00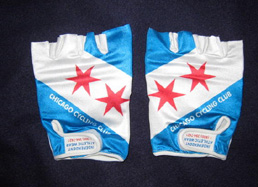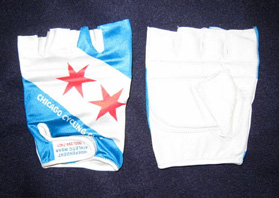 Gloves. $10.00 Members ($12.00 Non-Members)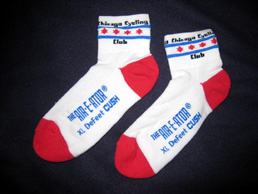 Socks. 6.00 Members ($9.00 Non-Members)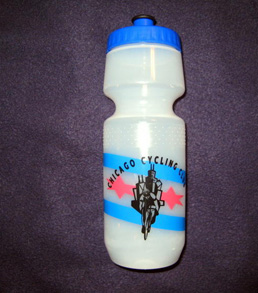 Water Bottle. $3.00 Members ($5.00 Non-Members)